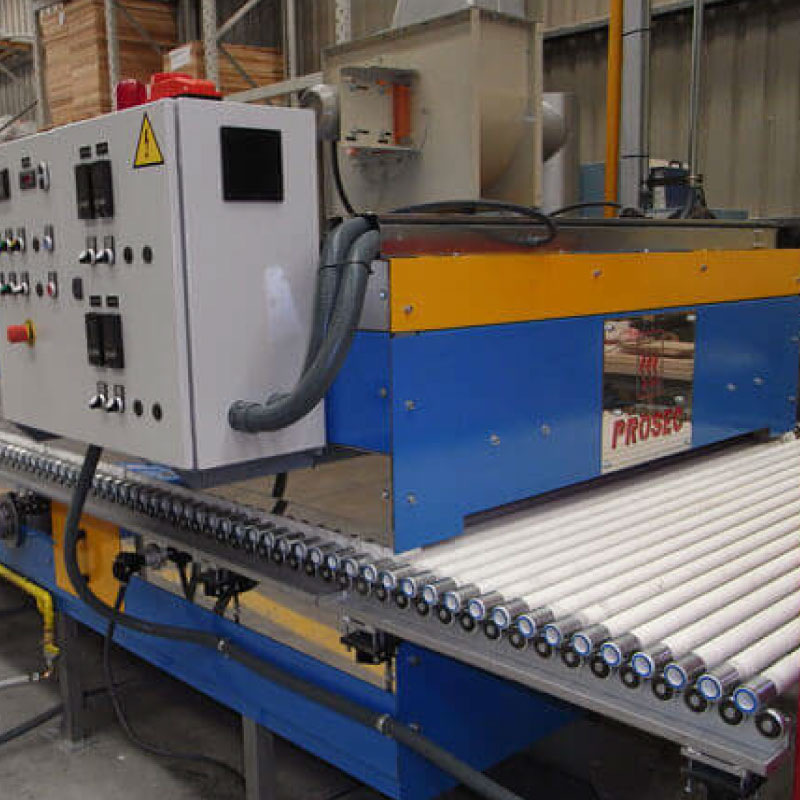 PROSEC is a drying and firing engineering company at the service of the ceramics industry: floor tiles, wall tiles, glazed structural ceramics, natural stone, etc. PROSEC is specialised in manufacturing kilns, dryers and equipment for specific tasks. We also provide modifications, repairs and maintenance.
Staffed by highly qualified professionals in the field of drying and industrial firing, PROSEC has set up a number of working guidelines in order to ensure aclose relationship with its clients.
We offer qualified technical assistance and complete post-purchase service.
At PROSEC, we understand that a good working relationship with our clients and providers is important to the development of new systems and advanced technological equipment. An analysis of our clients' real needs is essential to manufacturing products which respond to the specifications and demands of our clients.
At PROSEC we design projects to meet your needs.
Our one-level roller kilns are designed for a wide range of ceramic manufacturing processes and products: single-firing, stoneware, twice-firing, third and fourth time firing, porcelain stoneware or glazed tile. At PROSEC we watch every detail:
- Highly precise regulation and automatic control of the different regions of the kilns.
- Roller traction through gears and engines with frequency shifters.
- Computerized managing system.
Inside our kilns, both the arch and the upper walls are covered by the latest generation of fiberceramic materials. The chief characteristic of these materials is their great insulating and refractory capacity, inas well as low thermal inertia, much lower than that of convenctional refractory brick. These features are the key to one of the main advantages of PROSEC kilns: to facilitate management and prevent the problems which typically arise with refractory walls inside conventional kilns.
That is to say, with PROSEC kilns we have done away with the problem of low resistance to thermal shock which, with the old kilns, led to forced slow stops and slow starts in emergency cases.
Thanks to PROSEC kilns, this problem is now a thing of the past. Due to the high thermal shock resistance of the materials we use, our kilns are in full working order —after only two hours of preheating—. What's more, curve changes are nearly immediate. All this leads to maximum flexibility in our clients' production management.
All in all, the guidelines we follow in designing equipment lead to products notable for Reliability, Control, Safety and Environmental friendliness.
In short, in the manufacturing of PROSEC products, we strive for a positive balance in terms of production and quality. At the same time we work to minimize expense in terms of consumption, maintenance and skilled staff.